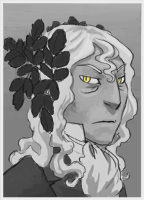 Tuomi Oldgrove
Tuomi is a fairy who, for his own reasons, has spent a long time isolated from others of his kind. He lives by himself among humans, living off them, but not connecting with them. He is proud and rather distant and isn't keen on showing his emotions. His connection to plant life is unusually strong even for a fairy.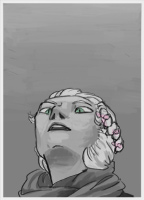 Cypress
A young fairy who reaches out to Tuomi and invites him into the house where she and her companions live. She is an extrovert and very confident in her relations. Enjoys a rare steak.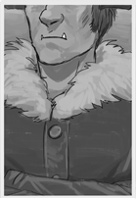 Oak
Oak is very steadfast and loyal, but like Tuomi he is slow to trust new people. He has an appreciation for lemon fizzy drinks in glass bottles. Tuomi and Oak share a strong animosity at first sight.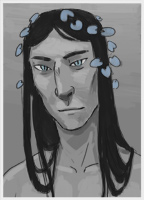 Juniper
Juniper is a shaman, a position of some esteem among fairies, and spends a lot of time alone in meditation. He doesn't talk much, but has a very distinct and somewhat ethereal voice.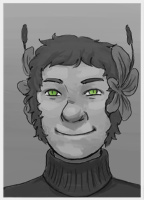 Willow
Willow is a rather young fairy, who also tags along with Cypress and the others. He is a friendly sort of fellow who rarely gets angry and does his best to avoid conflicts.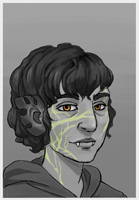 Weed
Weed takes care of the plants around the haven where Cypress and the others live. According to Willow, she is part-human. She is seldom seen with the others.